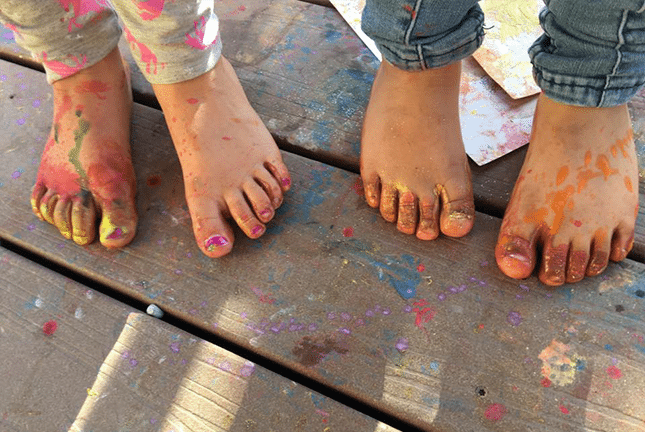 Play, Learn, and Prepare Together
Gillispie's Parent Toddler Exploration Program (PTEP) offers fun-filled mornings of art, music, and stories. Meet other toddler-aged (20-36 months) children and moms/dads/caregivers!
This program will offer children the opportunity to experience a wide range of expressive materials including clay, watercolors, tempera paints, light, shadow, and collage, as well as to learn how to build relationships through shared experiences and self-discovery. You will be able to connect with other adults and enhance your parenting skills as you work side by side with your children in this nurturing environment.
This nine-session program meets on Wednesdays and runs three times during the school year:
Fall session runs

September 12, 2018 – November 14, 2018

 (No class 

Oct. 31

)
Winter session runs January 9, 2019 – March 6, 2019
Spring session runs March 13, 2019 – May 15, 2019 (No class

Mar. 27

)
Each nine-session program will run in the mornings from 8:30 – 10:00 a.m. or 10:30 a.m. – 12:00 p.m. Classes are all first come, first served, and enrollment is closed when the class is filled.
Dr. Mindy Coates Smith, Gillispie School's Director of Early Childhood, will be leading the classes. Dr. Smith has worked with children and families for almost 20 years, and has experience with age groups ranging from infants to teenagers. She enjoys bringing creativity to the classroom and walking alongside parents on their family's journey.