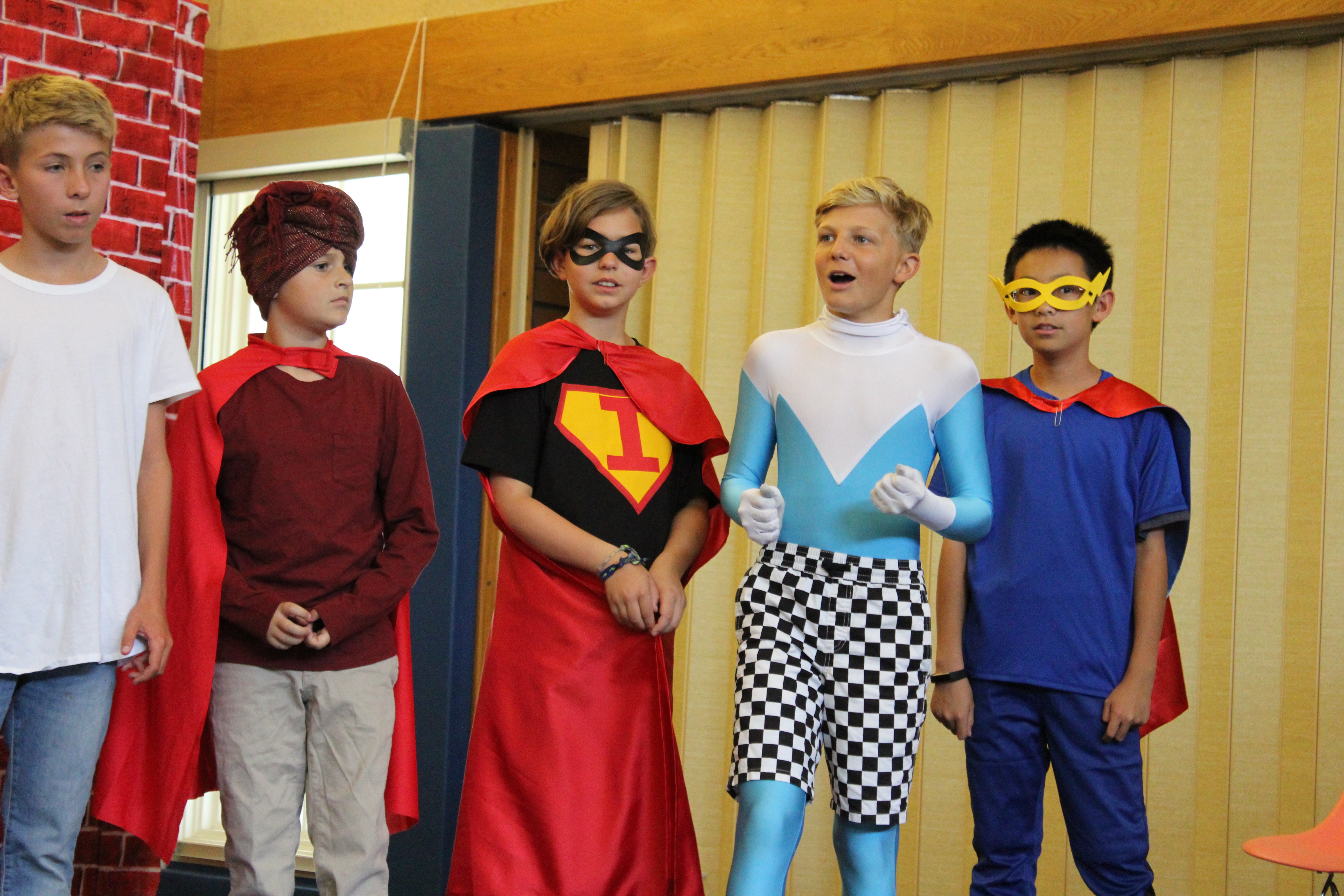 Grade 6 Play was a Hit!
Grade 6 students took to the stage with their rendition of the play, Superheros, Unite!
Students had crowds of peers and parents rolling with laughter–who knew we had so many talented thespians on campus?
Special thanks to Mrs. Chaney, director extraordinaire, for leading another wonderful performance!